But I just finished watching Sora Kara Furu Ichioku No Hoshi and...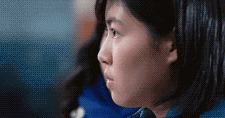 I guessed the twist halfway through but I didn't think they'd go through with it! This was a darker drama than I was anticipating. For some reason, I got this confused with the Beautiful Life drama that Kimura was in. XD
So now that I've seen dark Kimura, normal hero type Kimura and conflicted soul Kimura, I want to see an out and out comedic Kimura! From the P-Chan skits alone, I think he'd be really good at it!
...
Ah, I'm not going to sleep soundly tonight. XD