Jul. 8th, 2012
This one goes first cos I had it written out already. XD
Young Justice is on a mid-season break/summer vacation.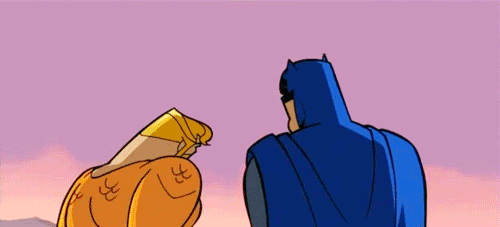 I was not comfortable with the whole 5 year timeskip at first, but as the episodes went on I realised it was because we were missing a heck of a lot of backstory and I hate not knowing backstory. (Proof of this being catching up on 100+ episodes of IPKKND in a week. XD) There were two episodes I didn't get to fangirl about. First, the episode with Impulse. Of course, my reaction was like this:
( Spoilers! )
Then the next episode, half season finale! All I can say is AAAAAAAAAAAAAAAAAAAAAAAAAH! Main points.
( More spoilers! )
Okay, too much happened in IPKKND while I was gone for me to fangirl about here, but the most important moment was this:
( Under the cut, just in case! )
Needless to say, I was all
Welcome back, Mr Raizada.