A more substantial post later, as I'll have more time thanks to the four day weekend!! :D
- Korra's back this week, yay!
- Last new Young Justice for a while. :(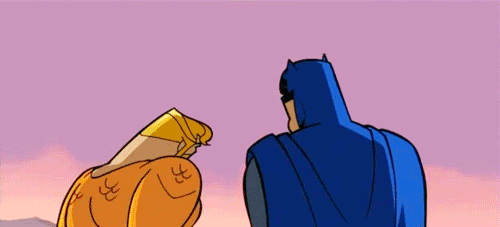 But apparently it's an episode written by PAD so I'm sure I'll enjoy it.
- After this week's action packed IPKKND, I just had to make this gif. XD
This show has totally sent me back 10 years. IT'S NOT GOOD! I've worked very hard on maintaining a certain level of cynicism towards life but the OTP are being too precious right now. XD
- After being challenged by my friend, I settled on 7 (possibly 8) animes that Hollywood could adapt into live action. Important word being could. They should never touch these anyway, but it'd be better than going for ones that they need to change almost everything.
- I finished Beethoven Virus, it was really good! Very different from the Korean dramas I usually watch, but very entertaining. And I want Jang Geun Suk to record a book on tape or something cos his speaking voice is ear candy!