Day 20 – Cartoon character you would most want to date, if they were real.
Ohh, there were waaaaaay too many options for this one! XD I felt I would be a bit of a creeper if I put Terry McGinnis or Sokka. I went with...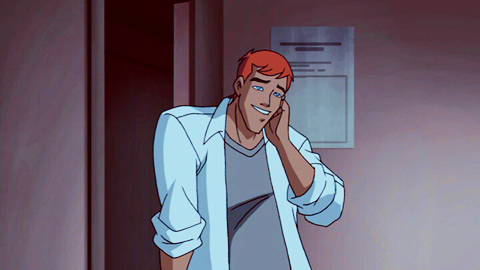 DCAU Wally West/The Flash. He was very sweet, the most good-hearted character in the entire series. I liked that he seemed like a big goofball, but was actually very responsible and smart (Flash and Substance was a good episode to show this).
He's pretty funny too, most of the best one-liners came from him! Even though he was always trying (and failing) to mack on Wondy and Hawkgirl, he had a few admirers on the show (Talia, Giganta and Fire).